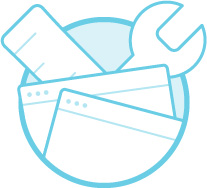 Seminars at the Trade School and Shasta Builders' Exchange are driven by the needs of our North State construction community. We hold several key certifications on a regular basis, such as CPR, Warehouse Forklift, and Flagging.
Certification and seminar classes can range from 2 to 20 hours.
View upcoming seminars: Event and Course Calendar.
Get To Work Now
These One-Day Programs are designed to provide you the certifications required in many workplace environments and to bolster your personal skill set and employment eligibility.
ATSSA's nationally recognized training program provides the skills you need.